Completed Homes
Below are custom and speculative homes designed and built by T-K Group. Watch as each home develops from foundation to finished masterpiece. Blueprints are also included below to help you visualize each home's interior space.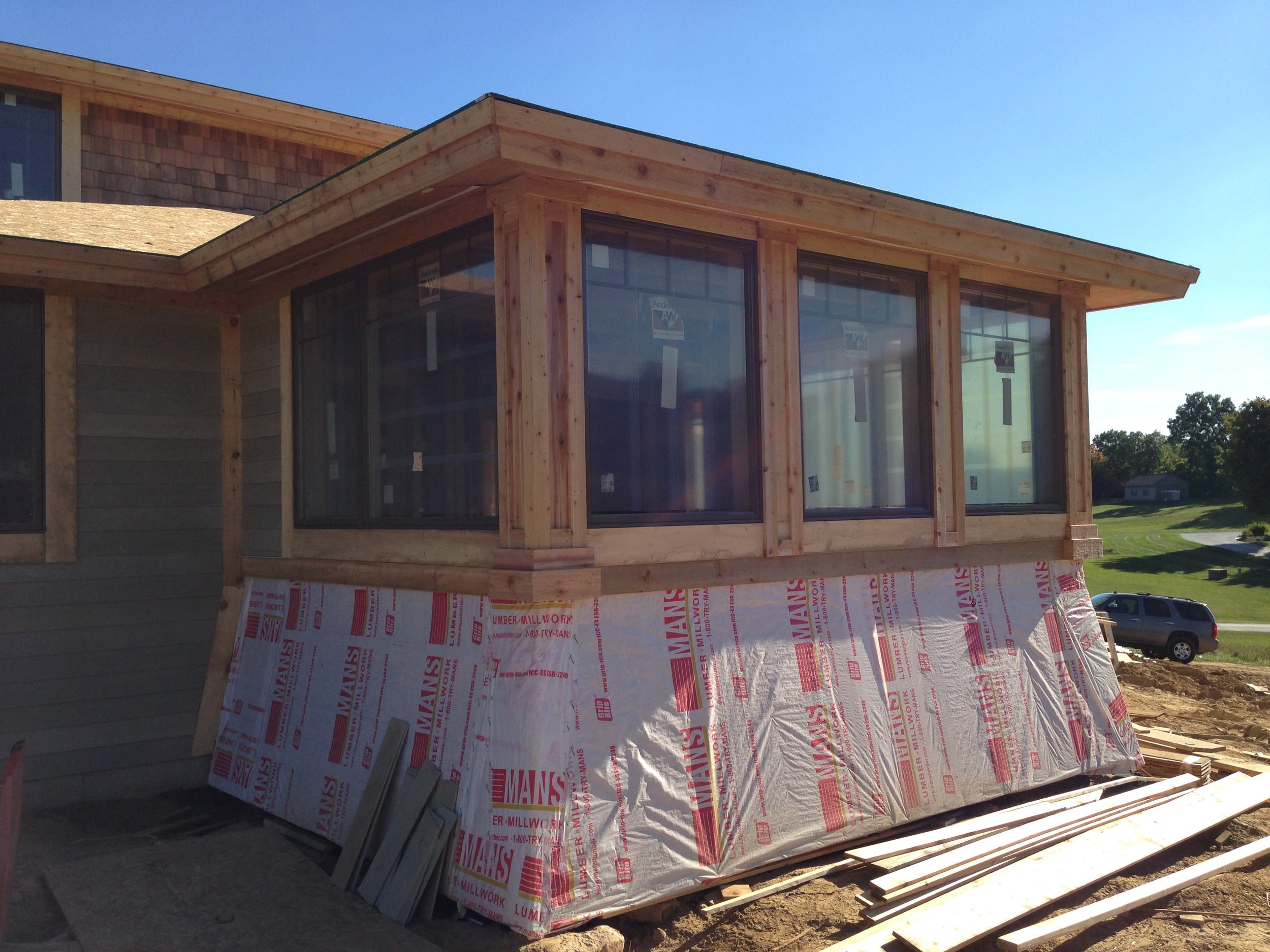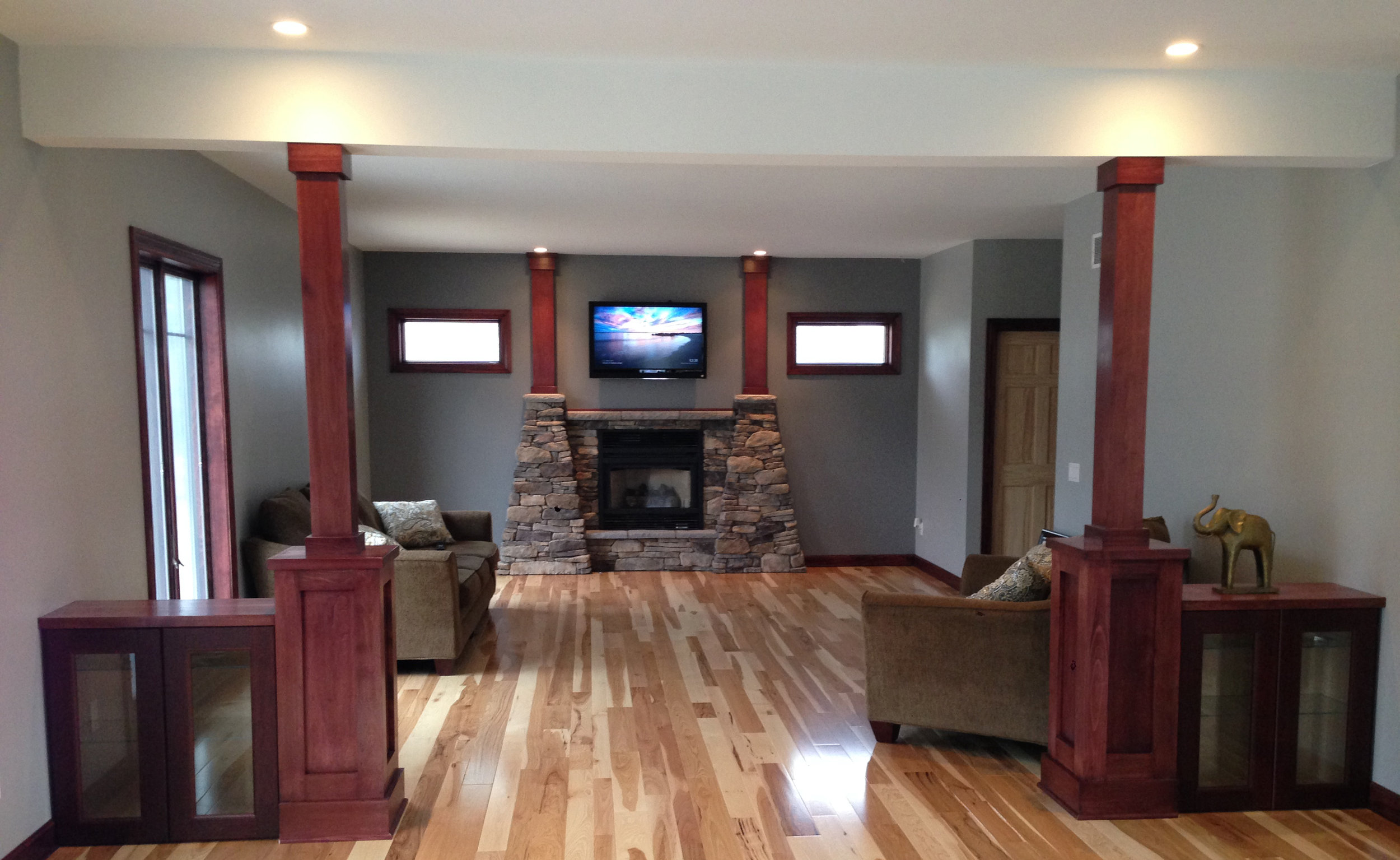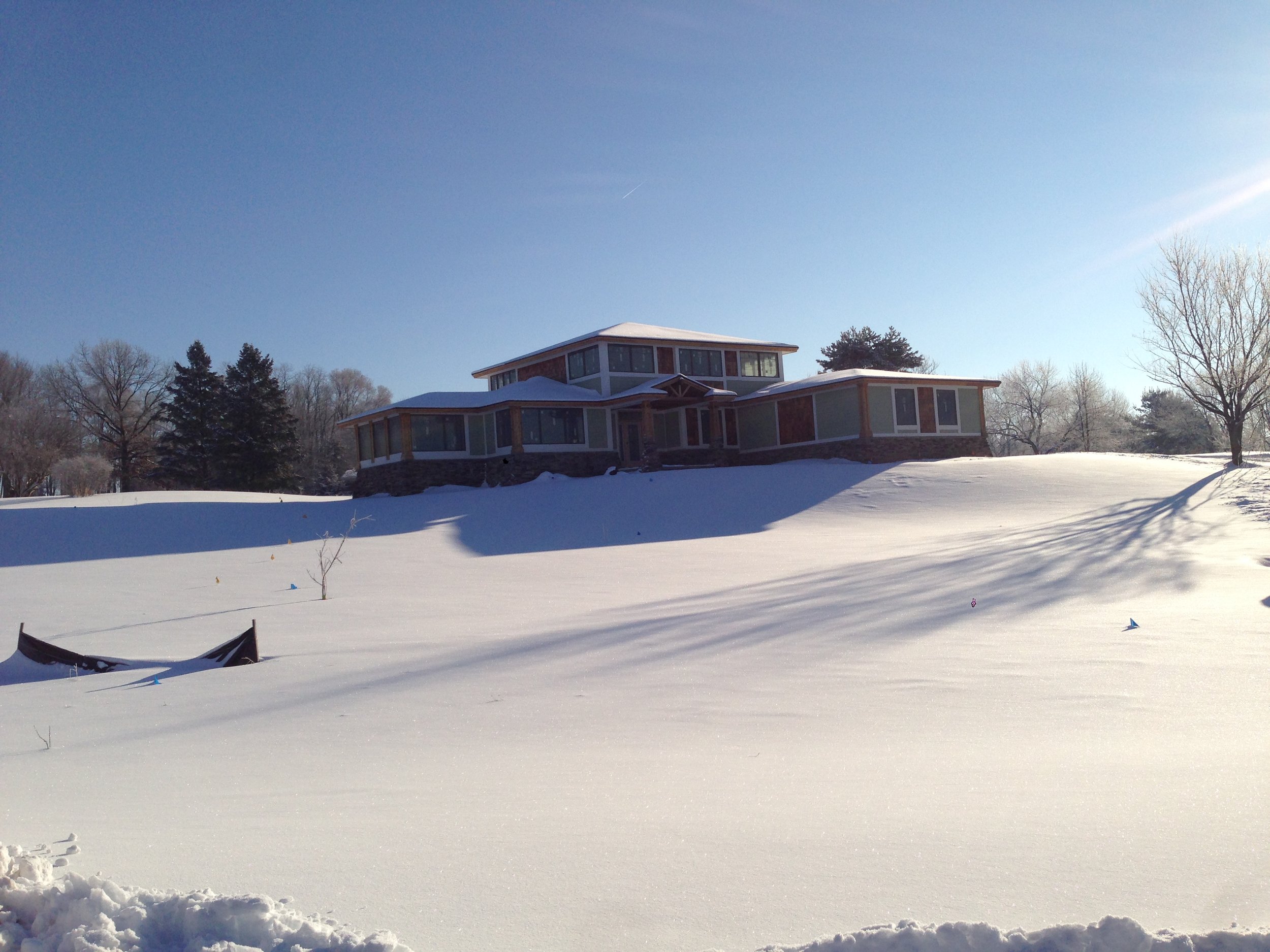 BRIGHTON Residence
This residence began as a speculative home built with inspiration from Frank Lloyd Wright. Jeff Kotrba's wife Aimee fell in love with the strong horizontal lines and profile of the home, which fit exquisitely with the surrounding countryside just outside of Brighton. The Kotrba family now calls this stunning residence their home.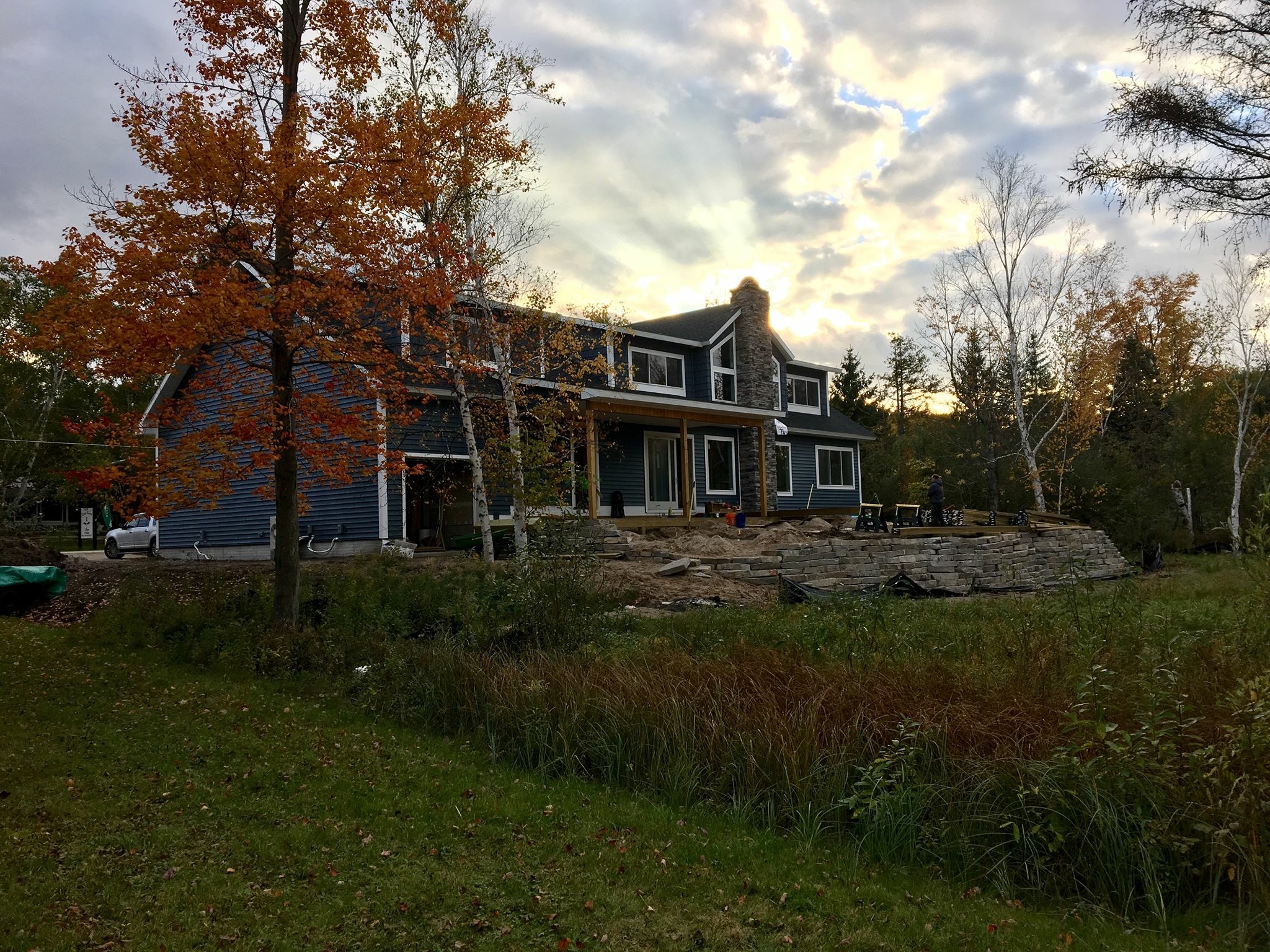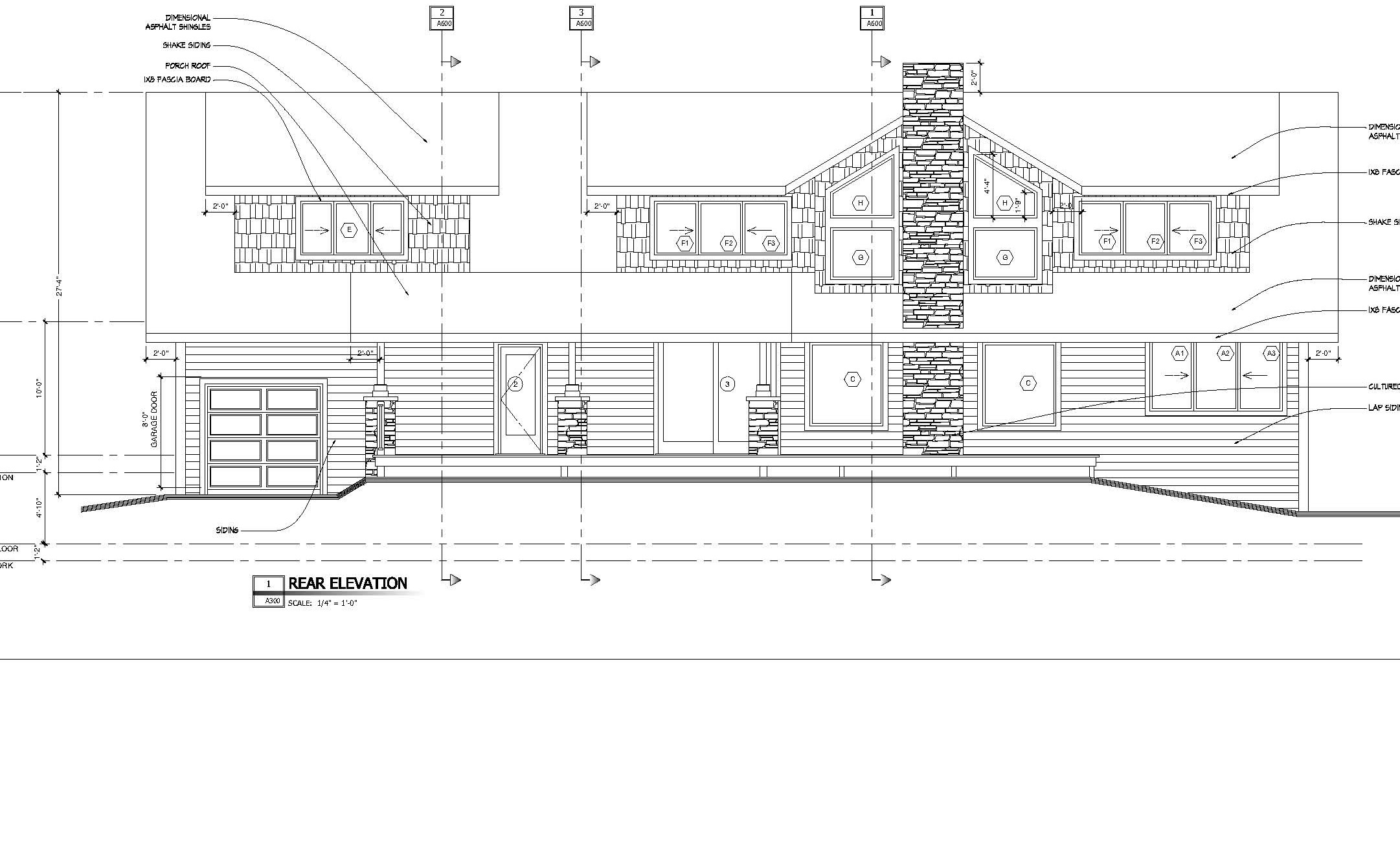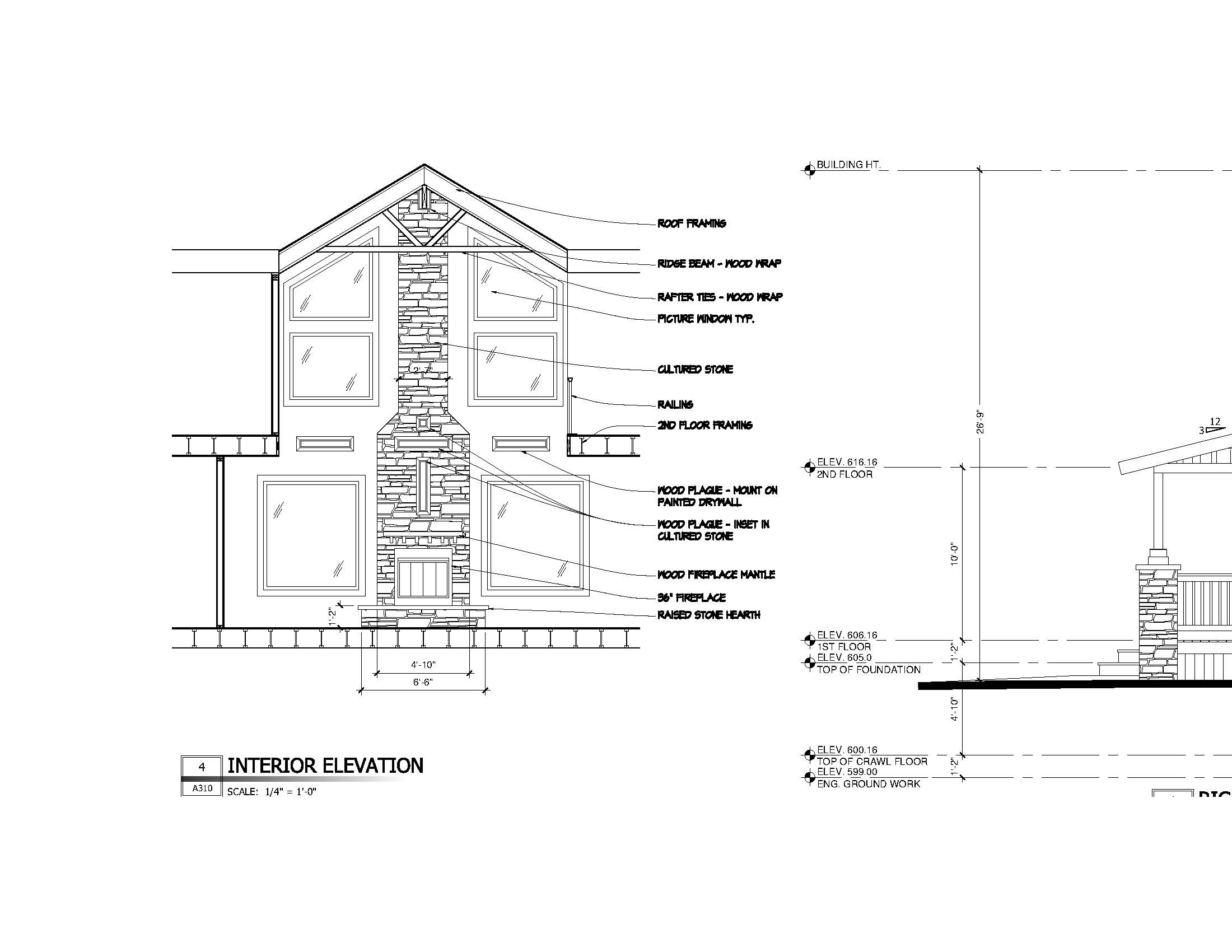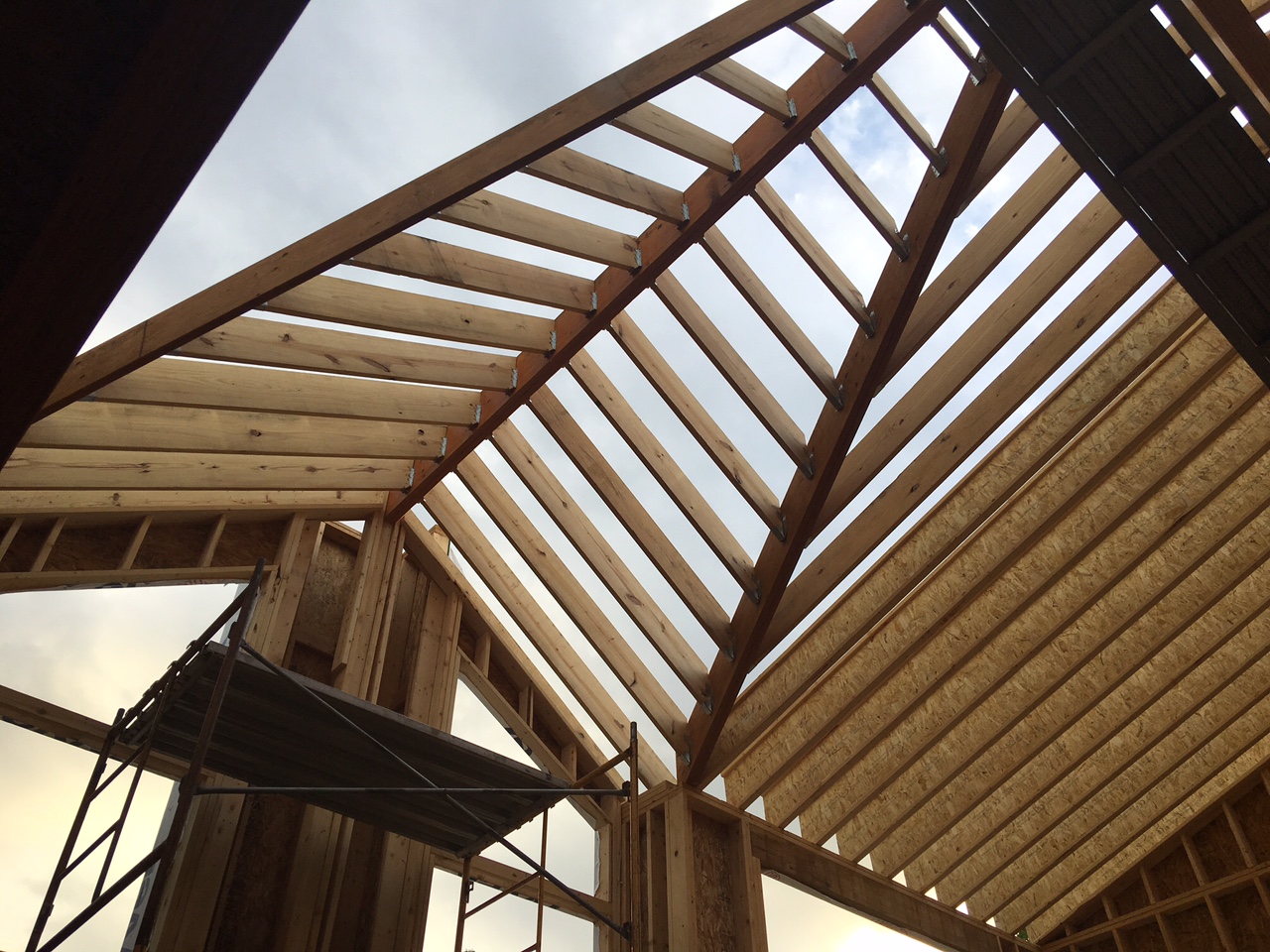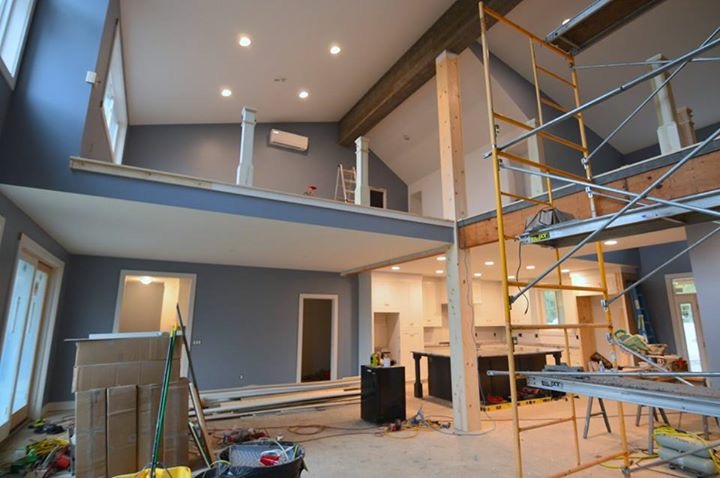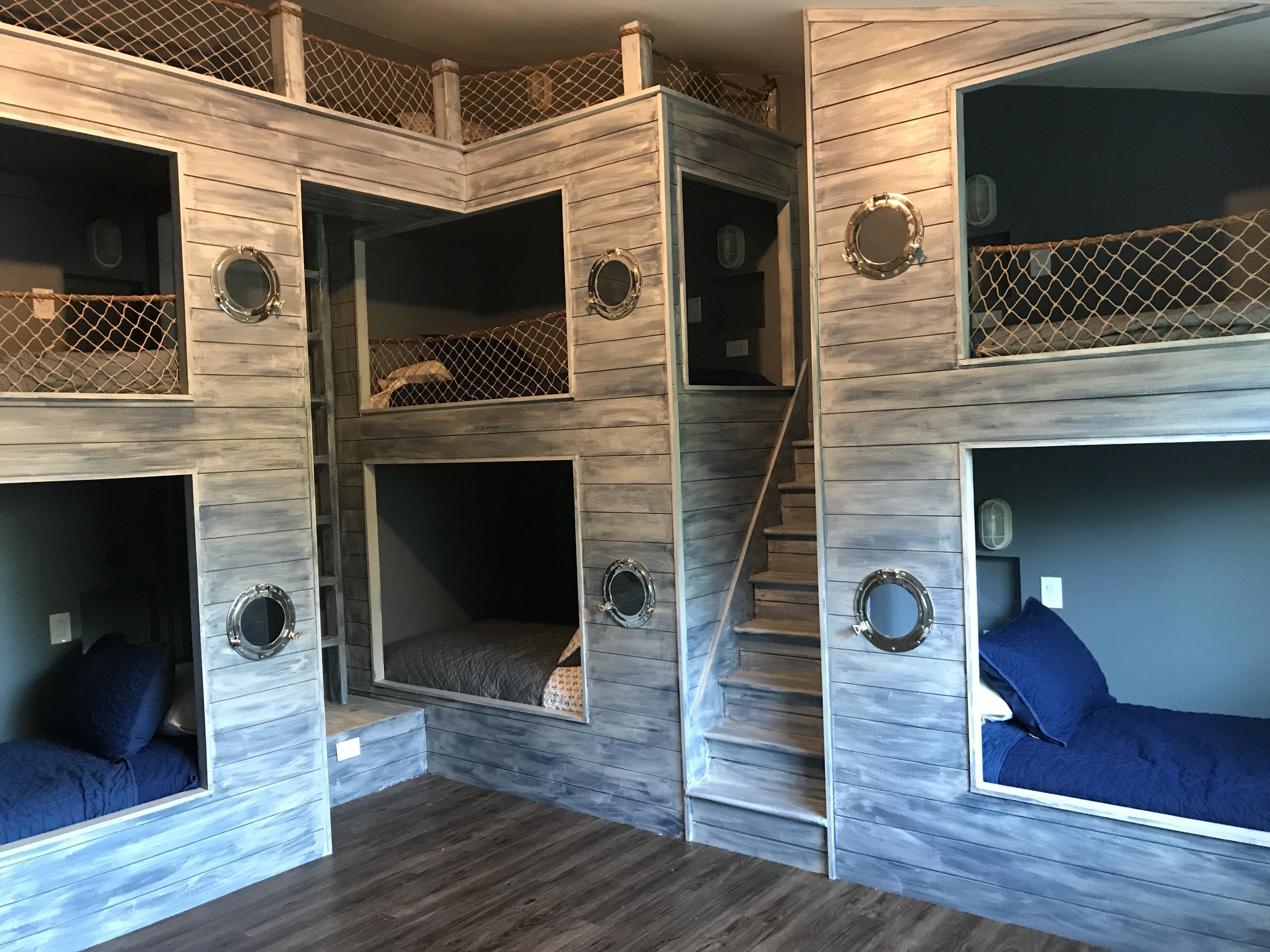 Little Traverse Lake Residence
The homeowners of this lakeside residence wanted a second home with an open floor plan that would be ideal for hosting large groups of family and friends. Using rafters instead of typical trusses, T-K Group delivered a vacation home with high ceilings and lots of light through large windows, which all helped enlarge the feeling of the space. On the second floor, two large bunk rooms for overnight guests was designed without the home losing its cozy atmosphere.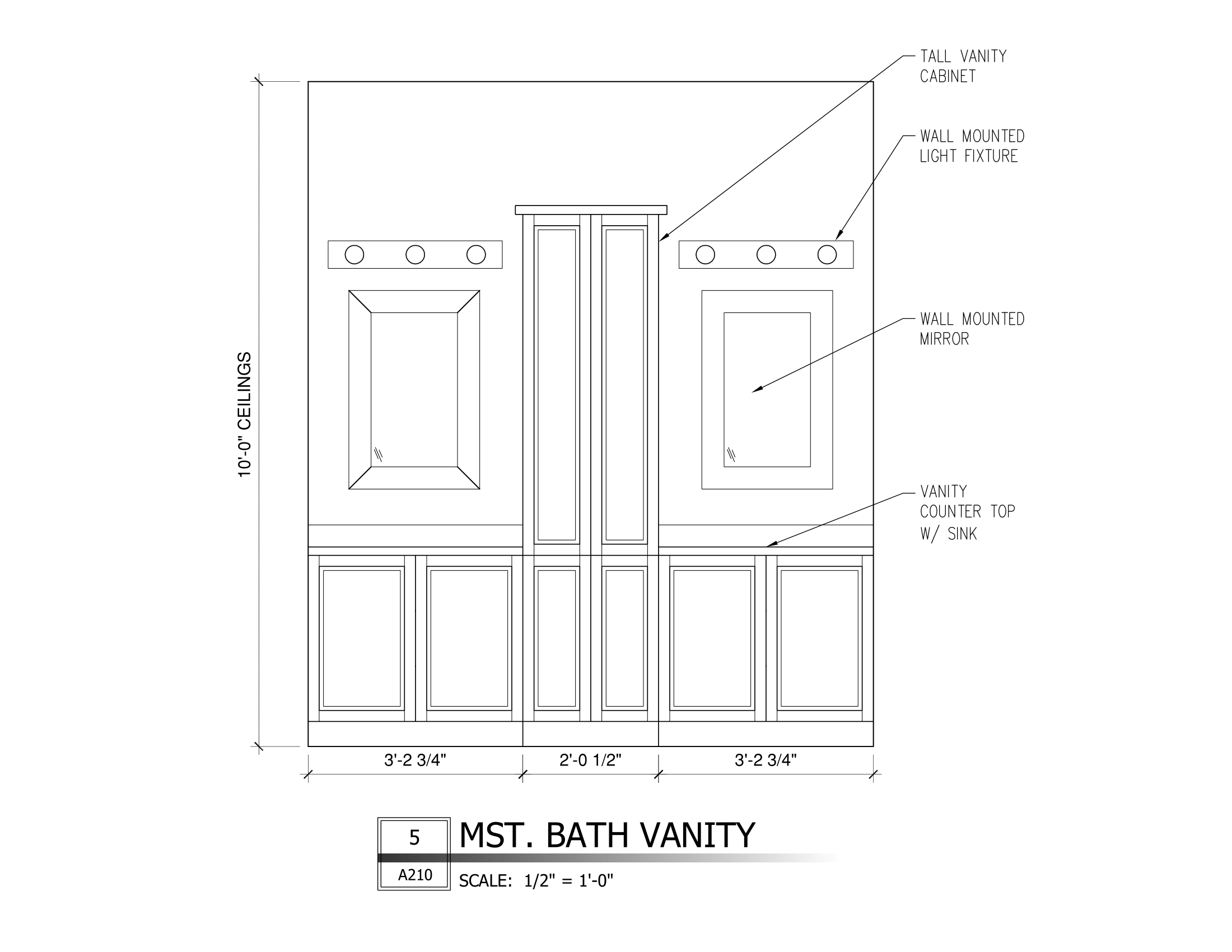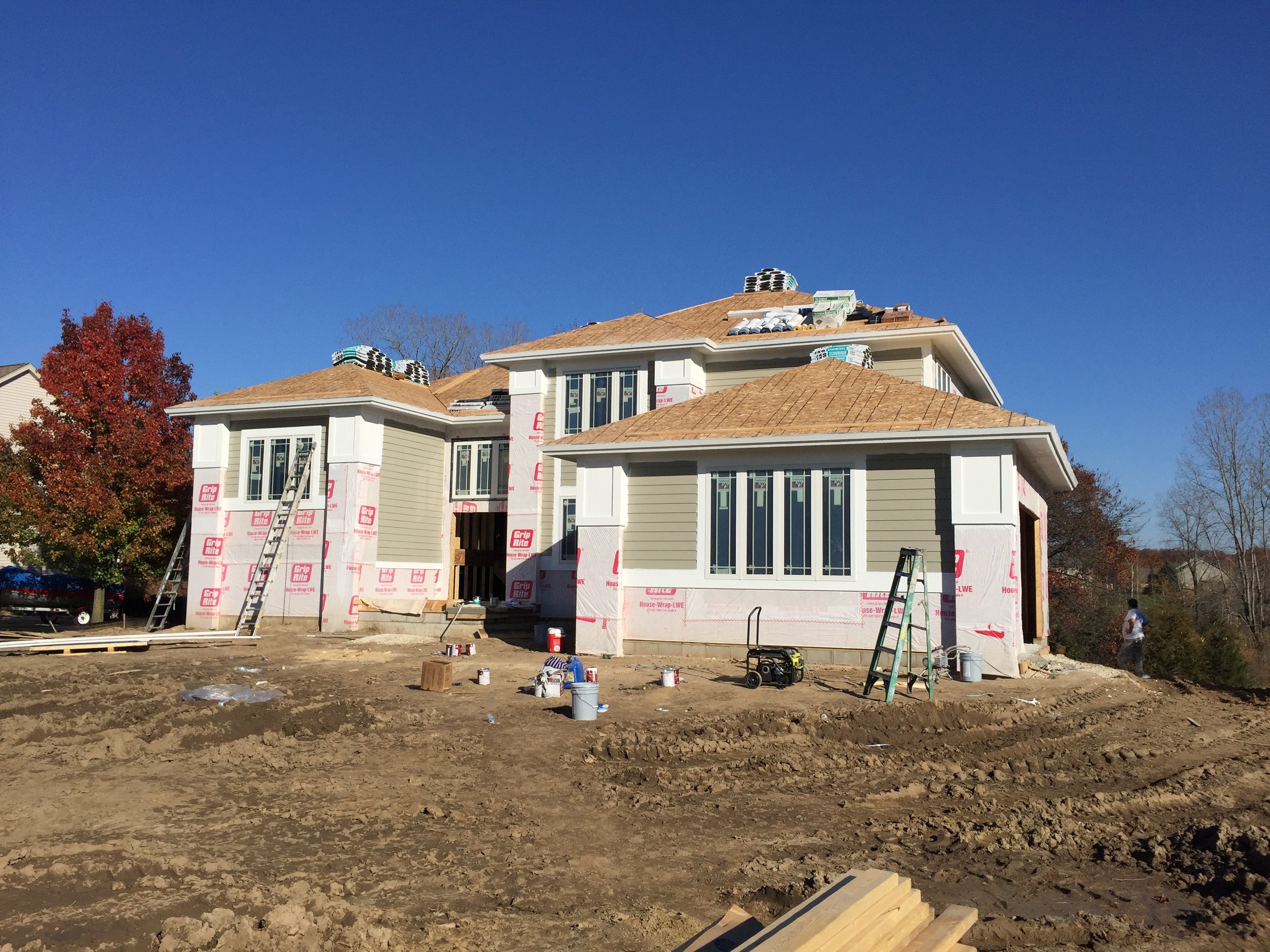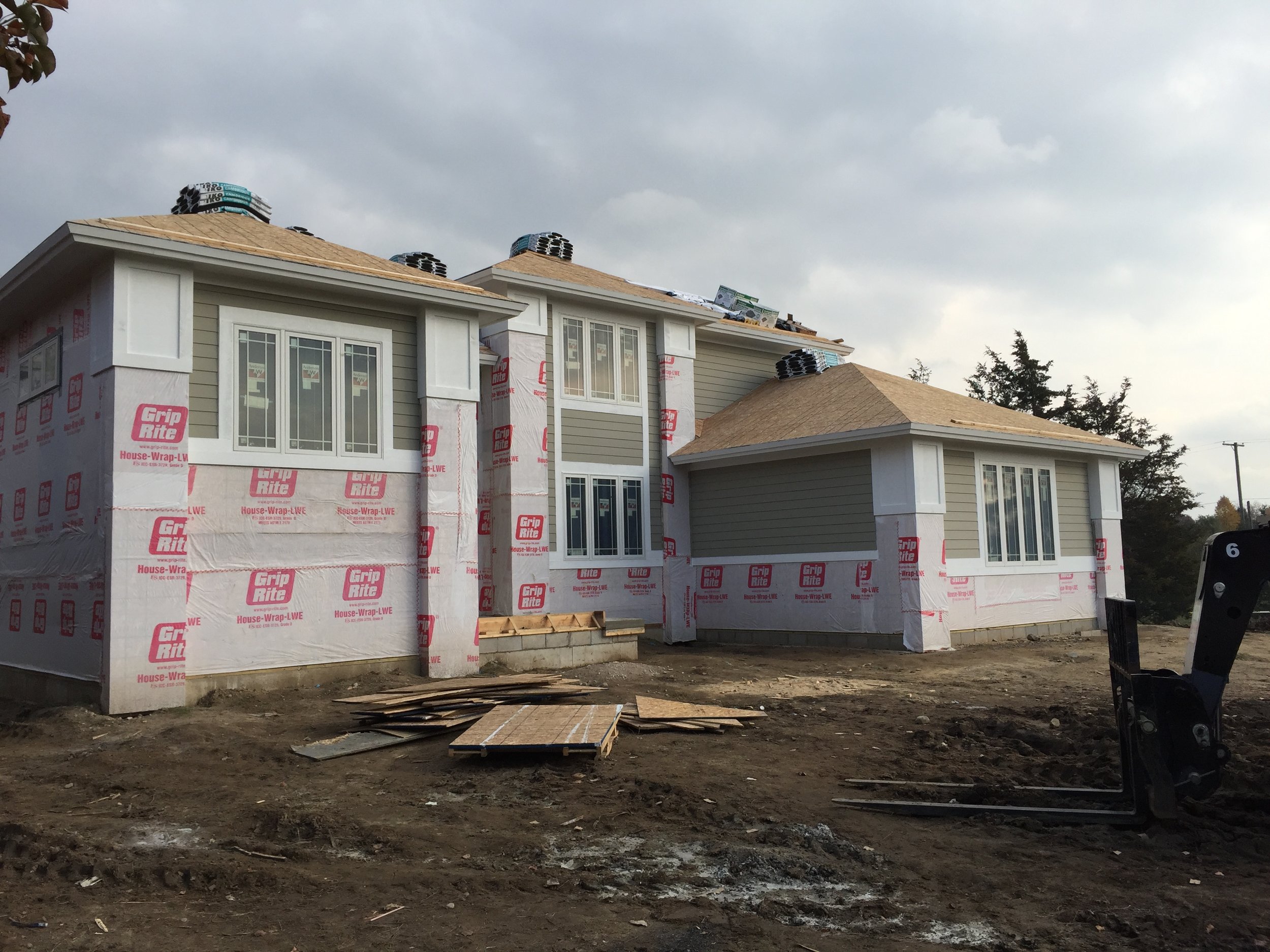 Milford Residence
Another spec home designed and built by T-K Group, this residence reaches for new heights of grandeur with four large bedrooms and a master suite with 10-foot ceilings. Wide windows on all sides of the house let light in from every angle. High-end finishes complete this home as a designer's gem.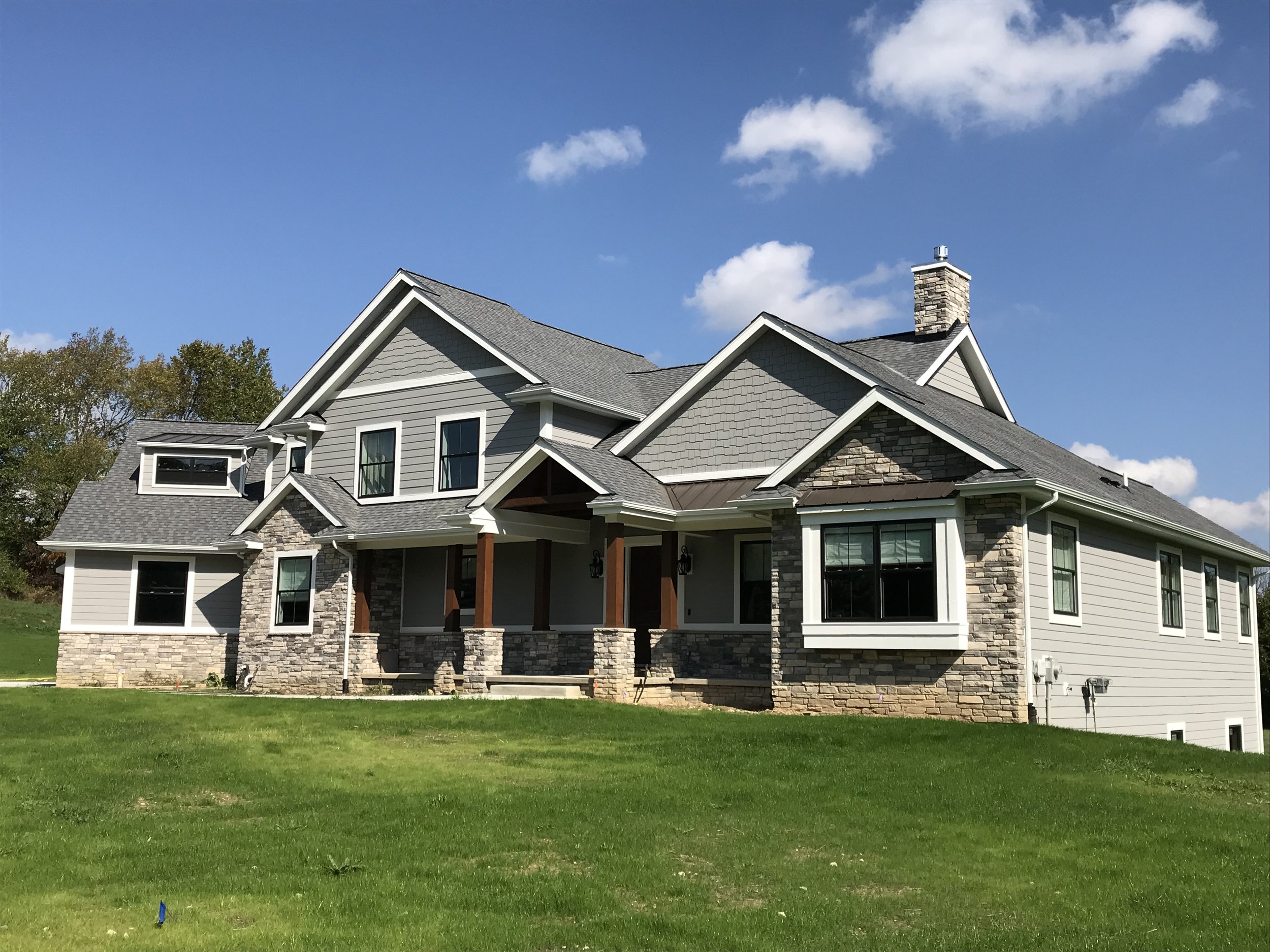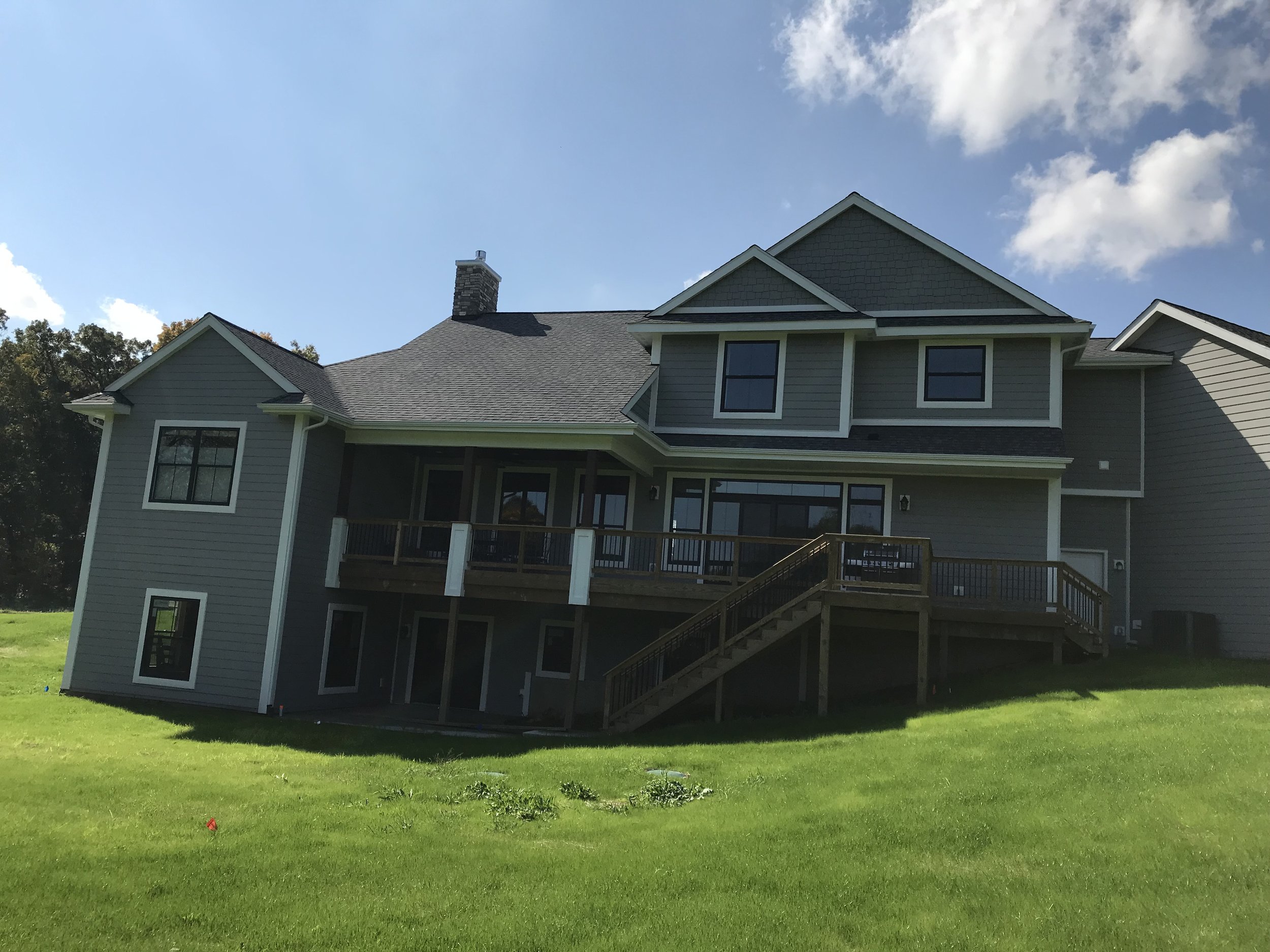 HARTLAND TOWNSHIP RESIDENCE
Clients had a specific layout for the living room, kitchen and dinning areas. The design of this residence was developed around this layout. The land purchased for this project is expanse and rolling and was captured beautifully by locating large windows and patio doors both with transom lites at the rear elevation over looking a comfortable covered outdoor dinning area. The 23' cathedral ceiling with exposed truss framing and a floor to ceiling fireplace makes this project one of a kind.
GENOA TOWNSHIP RESIDENCE
The backdrop for this custom home is old large pine trees that set the tone for project design. Comfort is the overall essence of the interior scale and complimented by the warm dark wood trim elements. Custom designed railings, exposed ceiling trusses and interior columns make all visitors take pause at the grandeur of the space.
T-K Group Project Plans
This is where your dreams start to become a reality.